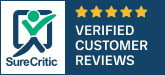 Here's what your neighbors and friends are saying about Shirley Auto Body
Shirley Auto Body Inc. is that Knight in Shining Armor you dream of when all is wrong in the world and you just want someone to take care of it (the right way) for you. For years I'd cringe at the thought of bringing in my car for service and always left more unsettled (and broke) than when I went in. Not at Shirley Auto Body Inc. Not only do they have excellent and reputable mechanics. They have integrity. Just want you need when your life is turned upside down. I wish every commercial business was like them.
Marina Carone
We got our car back yesterday from Shirley auto body and we are VERY impressed. We would hugely recommend them. They even cleaned the inside of the car for us!!!
Alice Silver
This is one of the best body shops I have ever been to. They communicated very well, and made sure I knew what was happening. Not only did they do a perfect job fixing the damage they also cleaned the inside and outside of the vehicle. I thought that was a very nice gesture. The staff was very friendly and professional, and I will definitely be going back if I ever need work done again.
Justin S
Dealing with Shirley Auto Body Shop was an excellent experience. Very friendly and they did an amazing job with my car. If I ever need an Auto Body Shop again I am going back to Shirley Auto Body Shop. I would highly recommend them to anyone.
KELLY B
For The Amazing Staff At Shirley Auto Body:
You have all been so incredibly kind and good to us.  We want you to know how much your efforts are noted and appreciated.  It is more meaningful than we can ever tell you.  Thank you very much!  God Bless!
Laurie and Scott H.
About a month ago I had a problem with my Subaru.  It was running very rough.  I went to two different shops to have the problem checked.  Since the problem did not trip the "check engine light" each of the shops recommended multiple repairs which varied constantly.  I decided to check out Shirley Auto Body.  Within 10 minutes, the problem was analyzed and subsequently repaired.  It involved a faulty oxygen sensor.  The cost was reasonable and much less than the other two estimates.  The repairs were done professionally.  It's been a couple of weeks and the problem is gone!  I will now be a steady customer and recommend Shirley Auto Body to my friends and family.  Kudos to Joe and Anthony for a job well done.
Dave W.
Thanks for the superior work you do!  I appreciate each and every time you have gone above & beyond to help me and my family be safe on the roads.  My daughter and I feel very safe on our long distance road trips.  From a female perspective, that is major.  We basically travel worry free.  Thank again to all of you!
N. Deluca
My biggest thanks to the entire staff at Shirley Auto Body.  By far the nicest people to work with.  They figured out what was wrong with my car and repaired it back to working condition.  Now I don't have to worry about driving safely to work.  Thank you again, I couldn't be happier!
Sheryl K.
Joe,
I want to take this opportunity to thank you, and Anthony your son, and your expert staff at Shirley Auto Body for the excellent job on repairing my car.  Not only was the work done promptly and at a fair price, but it is impossible to see any signs of a previous accident or repair.  I would recommend your shop to my friends and neighbors and again, thank you for your professional and courteous assistance.
Drew Scott
Anchor/Reporter
News 12 Long Island
Dear Joe & Anthony,
Just wanted you to know how much I appreciate all you do to keep my car always running top notch.  Your honesty and integrity is second to none.
Sincerely, Joann F.
I want to thank you for your goodness and generosity.  You are always there for me when I come to you with my car and I highly appreciate your friendship and promptness.
Augustine
Dear Joe and Anthony,
Thank you for your help and understanding.  It's great to have a repair shop that can actually diagnose car problems – not just scan for codes.  You guys are friendly, honest and most importantly do great work.  It's nice to have a mechanic in the neighborhood that I know I can trust.
Sincerely, Anthony M.
I wanted you to know that your help was greatly appreciated and did not go un-noticed.  Also, I know dealing with my father isn't so easy to do!  You saved us a lot of grief.  Thanks.
Tanya V.
Just a note of thanks to express how grateful we are with your generosity!  It's great to know that amazing customer service and a strong work ethic are not dead in our world.  You guys are awesome!
Love Annie and Chris B.
Dear Joe, Anthony and all the guys at Shirley Auto Body.  My Mazda now has 150,000 miles and runs as good as new thanks to you!  My southern road trips are a joy without worries about car troubles due to the wonderful maintenance you do on my 2002.  Keep up the reliable honest work you do for our community.  Thanks.
Nora D. – Center Moriches
Want to share you experience with us?  CLICK HERE